Termrim aim to be a responsible business that meets the highest standards of ethics and professionalism.We are committed to ensuring that our activities positively affect society as a whole and that we consider the social, economic, and environmental impacts of our work.
Our Corporate Social Responsibility Policy ensures we deliver the following across all our projects:
Supporting the Community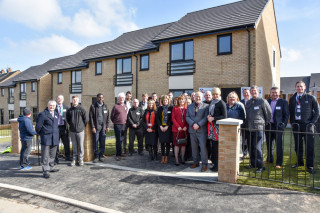 Termrim register all of our projects with the Considerate Constructors scheme, regularly achieving extremely high scores and Performance Beyond Compliance Certificates for our commitment to the scheme.
We also support community groups close to our developments by helping them with improvements to their facilities, sponsorship of community-based sporting events and clubs, and donations to local food banks and charitable organisations. We encourage employee volunteering and take part in charitable events as an organisation.
Protecting the Environment
Termrim are dedicated to maintaining high standards of environmental performance and act responsibly in the construction and procurement of our projects. We comply with all relevant environmental legislation and regulations, actively seeking new ways to continuously improve our operations.
We aim to protect and improve the environment through good management and adopting best practices. We integrate environmental considerations into our business decisions and adopt greener alternatives wherever possible.
We are committed to lowering our carbon emissions and have set a target of 10% reduction annually to meet our goal of being carbon neutral by 2030.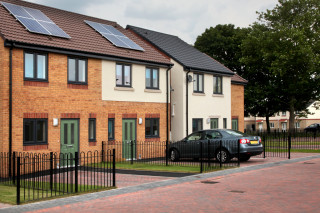 Building Sustainable Homes
We are highly experienced in delivering sustainable homes, including solutions for insulation, air sealing, the use of sustainable materials, LED and PIR lighting, water-conserving fixtures, and efficient HVAC. We have constructed many new houses to environmental standards, including BREEAM, Code for Sustainable Homes - Level 3/Level 4, Life Time Home Standard, and Eco Homes Standard.
By constructing new homes to the highest environmental standards, we are reducing the carbon emissions from our buildings. We take every opportunity during the design and construction stage to reduce any waste going to land fill, recycle, and provide offsite manufacture with efficient design.
Working Safely
Ensuring the highest level of safety standards is a key priority. We ensure we protect all our employees, supply chain and anyone affected by our work including members of the public. Termrim work closely with external specialist health and safety advisors to support our management and enhancement of health and safety to the highest standards. We are fully accredited to CHAS, Safe Contractor, and Constructionline.
Promoting Local Spend
Our policy is to tender all works packages to local companies wherever possible. We promote the use of the local supply chain through advertising all opportunities through the local press, media and procurement events such as "Meet the Buyer", and link with the local Federation for Small Businesses. All new supply chain members must pre-qualify, and we give preference to those local to our sites.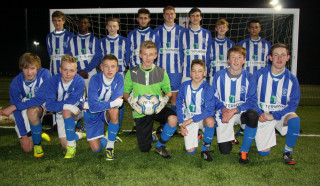 Training and Development
Termrim provides a comprehensive training programme to all our employees. This has been developed under the audited Investors in People Standard and includes appraisals for all employees and individual training plans to deliver wider career aspirations and ensures that skills and knowledge remains up-to-date.
Local Employment
We are committed to maximising the use of local labour and providing opportunities for the unemployed and hard-to-reach groups. All vacancies created by our projects are advertised locally to each site and within the nearest job centre to give opportunities to local people. We also work with local organisations that support unemployed people and hard-to-reach groups, such as young people Not in Education, Employment, or Training (NEET) groups, and link with local initiatives established to support training and employment opportunities.
Engaging with Education Facilities
Termrim aims to encourage the next generation into the industry by engaging with the schools, colleges, and universities nearest to each of our sites, offering work experience placements, career talks, employability support, site visits, and attending school assemblies to get youngsters' interest from an early age.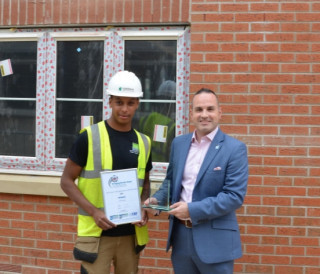 We also attend careers fairs, open days, and educational events to promote careers in construction, often in collaboration with our supply chain.
Creating Apprenticeship Opportunities
Termrim works with a range of different training providers such as Constructionskills, CITB, Local Authority training organisations, and Skills Funding Agency to offer apprenticeships and training opportunities to local people in various disciplines, including joinery, bricklaying maintenance, and site management.
We ensure we employ one full-time apprentice for each £1m of contract works as a minimum, and we regularly exceed this target.
Our apprentice programme and mentoring has proved highly successful, and in 2019 it was recognised with an award from the Efficiency North Framework for 'Apprentice of the Year'.