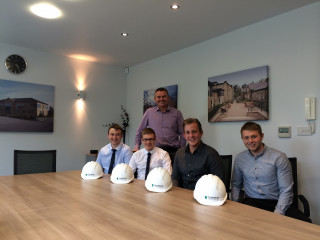 Huddersfield-based construction company Termrim Construction Ltd has taken on four university students for the industrial placement year of their degree courses.
Andrew Walton, Ashley Piergianni, Kyle Davies and Wesley Barlow are studying four-year degrees in Construction Management at Nottingham Trent and Sheffield Hallam Universities.
Termrim's Managing Director Graeme Bird said: "The construction industry has suffered badly over the recession and students have often struggled to find placements for their year out. At Termrim we have a long-standing track record of running industrial placements spanning more than 18 years.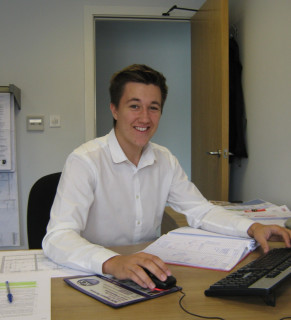 "As well as being able to offer four undergraduate students the opportunity to work alongside our experienced construction teams in both office and site-based roles, we have also been able to offer former placement student Harry Williams a full-time position following his graduation.
"Huddersfield resident Harry worked as a placement student during his year out and after graduating from Nottingham Trent University with First Class Honours in Construction Management, he accepted a full-time position at Termrim.
"Retaining students following graduation illustrates the exciting career opportunities available at Termrim Construction and we are always keen to hear from young people interested in looking to start a career in the construction industry."