Last week, our site teams at Mill Meadows, Filey and Lady Edith's, Scarborough donated 24 packs of Priory Red facing bricks to the Construction Skills Village, equating to a total of almost 15,000 bricks.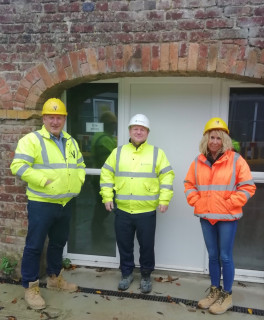 The Construction Skills Village was established in 2015 to address the skills shortage and bring together education and industry. They run a vast range of courses for adults who want to learn any aspect of construction or plant training or to upskill, as well as for young people wanting to start a career and to help fill the skills gap.
Termrim are delighted to support such a worthwhile initiative, with our donation helping to upskill builders and apprentices in green skills on-site and gain valuable hands-on site experience.
Graham Ratcliffe, managing director of Northern Regeneration which runs the skills village at the former High Eastfield Farm, said: "We appreciate this gift from Termrim and all the great support that we receive from our partners.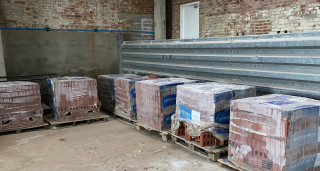 "The bricks will be used to support the development of three small eco bungalows on-site which are being constructed to train and upskill individuals, trades people and apprentices in green skills.
"This training will help individuals understand the techniques on how to retrofit older properties and to install new technologies such as air source heat pumps and photovoltaic solar panels."
The bungalows will be built alongside two eco show homes which will help to show the appliance of green constructions skills and methods.
Gerry Doherty, Construction Manager at Termrim Construction, said: "We are pleased to be supporting the Skills Village, which is a fantastic local initiative bringing the construction industry and education closer together."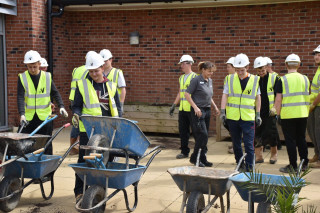 "We became aware of the Construction Skills Village while delivering our local developments at Filey and Scarborough and were more than happy to provide a donation. "
"The bricks will go a long way to help contribute towards the valuable work they are doing training the next generation of construction workers and promoting the skills required for building sustainable and eco-friendly homes."