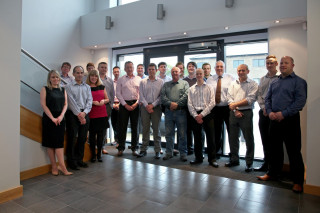 Termrim Construction Ltd is celebrating the news that it has now held the Investors in People Standard continuously for more than 10 years.
Following a recent assessment, Termrim was delighted to be awarded the Investors in People Standard for a further 3 years.
The company has held the Standard since 2002 and has now also been awarded a certificate to mark its long-term commitment to staff development.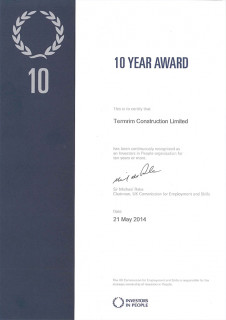 Chris Jones, Director of Operations for Investors in People, issued the 10 Year Award and said: "This is a fantastic achievement, demonstrating an ongoing dedication to your people and a commitment to continuous improvement.
"You join a select but growing group of organisations, representing all sizes and sectors, which have achieved this significant milestone and enjoyed the benefit of successive Investors in People reviews for a decade or more."