back to latest news
Jason McGarvey and Simon Bateman Join Termrim Construction Board of Directors
Published: 22nd August 2018
Termrim are pleased to confirm that Jason McGarvey and Simon Bateman have been appointed Commercial Director and Construction Director respectively.
They join the Termrim Board of Directors to support the continuing growth and delivery processes across the business in the housing and care sectors.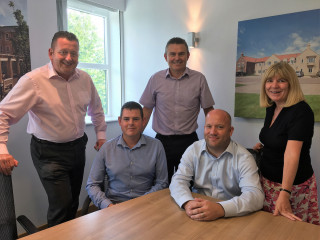 Termrim Board of Directors (pictured left to right) are Simon Taylor, Simon Bateman, Graeme Bird, Jason McGarvey, Bev Rockett.