back to latest news
£16 million New Contract Awarded to Build 113 New Homes in Filey for Beyond Housing
Published: 7th January 2021
Termrim are pleased to confirm the awarding of a £16 million contract to build 113 new homes for Beyond Housing in Filey.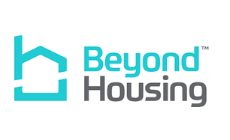 The Mill Meadows estate site is located off Muston Road to the south of Filey and the new houses will be built on undeveloped land owned by Beyond Housing, providing a completed scheme of 300 mixed tenure homes.
The new homes being built are 2, 3, 4 and 5 bedroom houses and bungalows and the contract will also include the completion of play areas, public open space, highways and infrastructure.
The JCT Design and Build scheme was secured in open tender and work will commence on site in Spring 2021, over a phased contract programme. The Architects are Leeds based Enjoy Design.