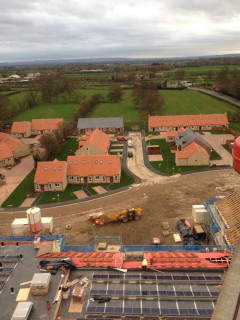 The high-level shots show the progress at Mickle Hill.
The tower crane at the Termrim Construction site that has dominated the Pickering skyline for the past 40 weeks is now scheduled to be removed after significant progress was made on the project.
Photographs taken from the crane for the very last time give a bird's eye view of the advances made over the past 12 months at Mickle Hill, where national charity Methodist Homes and financier Rangeford are working in partnership to create a retirement village, with 24-hour care and support.
The first phase of bungalows are complete and starting to handover, with all of them to be handed over by Christmas.
The main apartment block of 90 apartments is 75% roofed in, with the whole building scheduled to be watertight by Christmas.
With strong sales of apartments and bungalows the second phase of 37 bungalows is to commence in early Spring 2016.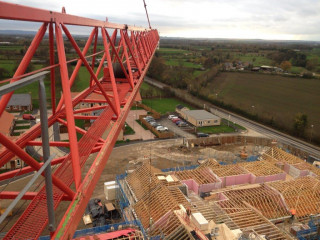 The roof of the retirement village's main apartment block is 75% complete.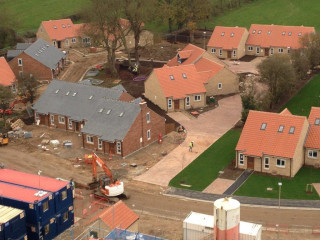 Termrim has completed work on the first phase of bungalows at the Pickering site.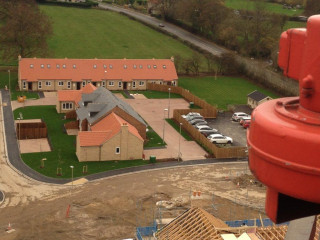 Work on the second phase of bungalows is due to start in Spring 2016.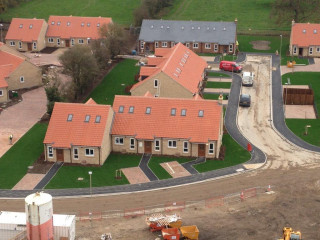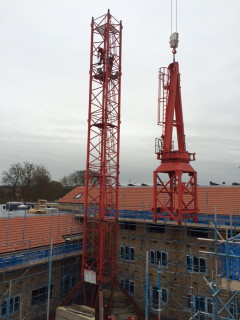 The tower crane at Mickle Hill being removed.