Termrim Construction are pleased to announce that Homes England, the Government's housing delivery agency, has included Termrim as an approved contractor/developer on their new Delivery Partner DPS, which has an anticipated value of over £20 billion.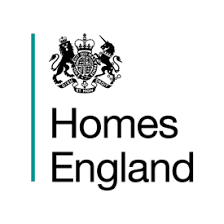 The Delivery Partner Dynamic Purchasing System (DPS) replaces the DPP3 Housing Framework that Termrim were successfully included on from 2017.
The DPS is designed to make it easier for housebuilders of any size to access Homes England land and for other public bodies to procure new housing broadening housebuilders exposure to potential projects.
The Delivery Partner DPS will also be available to Homes England's public sector partners to help them procure a developer or contractor to build homes on sites they own.
Stephen Kinsella, Chief Land and Development Officer at Homes England, said: "This marks a significant step forward in the way we work with developers to build homes. We've also simplified the application process, so whether you're a large, nationwide housebuilder, or a small local developer, it will be easier for you to access land you want to build on."