back to latest news
Termrim Construction awarded contract for 26 new homes for SYHA
Published: 2nd October 2013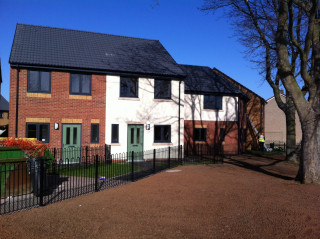 Termrim Construction has been awarded two new contracts to build a total of 26 new homes for South Yorkshire Housing Association.
The new contracts will see a mixture of new flats and houses constructed at development sites in Barnsley and Doncaster.
Termrim has previously successfully completed and handed over a number of projects for the housing association, including the construction of 15 new houses at sites in Sheffield and Barnsley.
Click here to find out more about Termrim's completed new homes projects.